Sales Enablement Conferences You Should Not Miss [This Year]
by Mathias Thulin, on October 12, 2018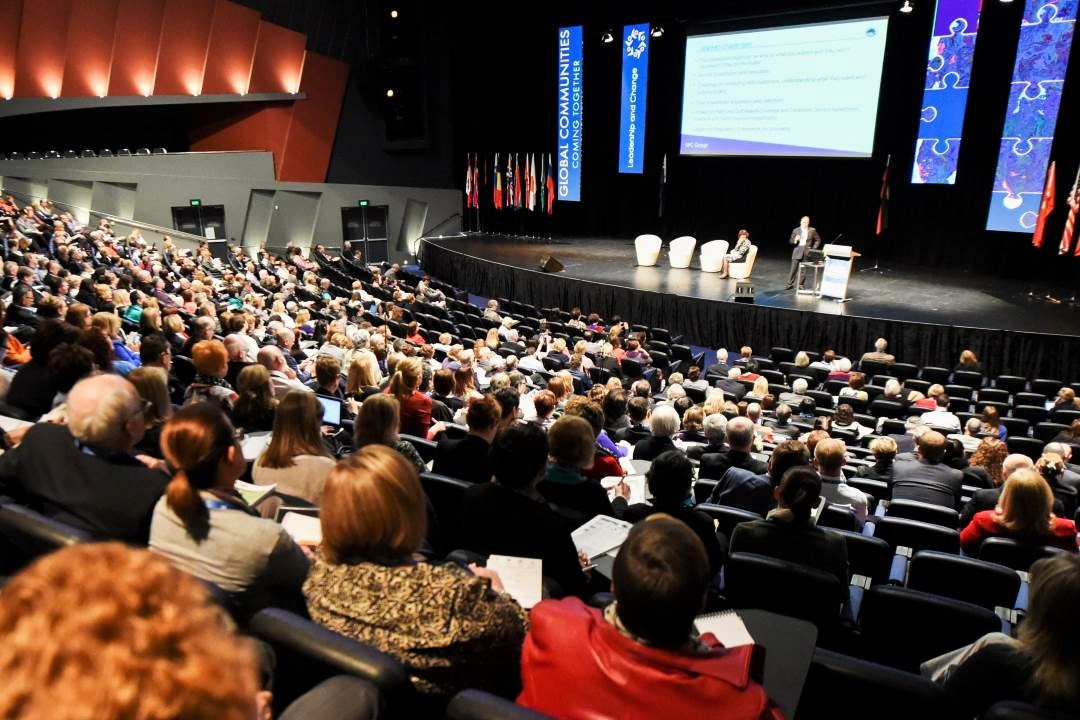 As a sales leader, you want to be a role model to your team, crush your numbers and be more efficient. To do that, you know you have to keep yourself up-to-date with the latest trends in the industry.

Sales Enablement has recently become one of the top trends in the sales world.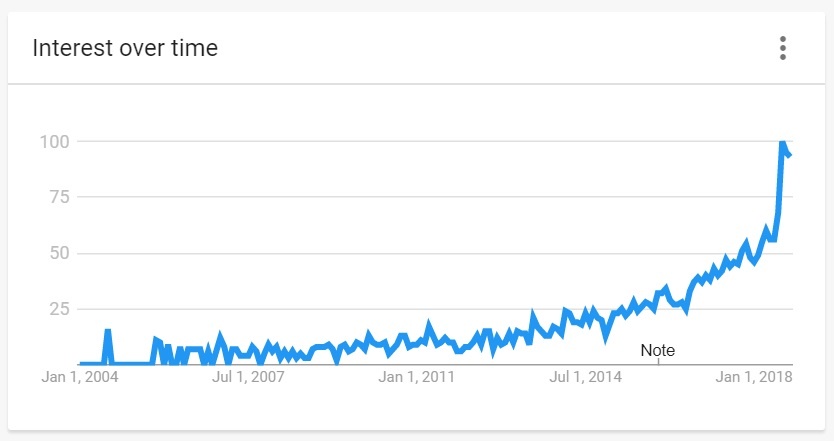 In the last couple of years, there are so many professional conferences, where you can not only meet industry leaders but also break yourself out of your daily routine and pick up new skills to implement the best practices.

We have compiled a list of the best sales enablement conferences around the world, in chronological order. Check them out, and decide which one you should attend this year.
Upcoming Sales Enablement Conferences
---
March 2019
Date: 11-13 March 2019
Location: Atlanta, USA
Organizer: SalesLoft
Rainmaker is a three-day Sales Engagement Conference for sales leaders, where you can gain sales insight from the best thought leaders in the industry, and foster relationships. There will be four tracks: Sales Methodology, Sales Leadership, Sales Operations, and the SalesLoft Platform.
Date: 10-12 March 2019
Location: San Diego, USA
Organizer: Outreach
This is an inspirational, high-energy event for sales leaders who have achieved extraordinary success but know there's always more to learn. For these students of the game, it is an opportunity to connect with like-minded leaders, gain new insights into sales excellence, and learn techniques for unleashing your inner sales hero.
Date: 20-22 March 2019
Location: Orlando, USA
Organizer: Sandler Training
This conference focuses on new trends and approaches for selling. You will participate in sessions where you will have the chance to collaborate with like-minded professionals to identify best practices and real world application. In addition to the structured sessions, you will have the opportunity to network with the world's top sales and management professionals.
Date: 27-28 March 2019
Location: London, UK
Organizer: Prysm Group
This is the largest and most important event in the UK, for professional sales leaders. With some of the best-known names, thought leaders and industry experts offering cutting-edge advice and demonstrating the latest technologies, products and services; it will equip you with the latest systems and tools to improve sales performance.
April 2019
Date: 1-2 April 2019
Location: San Francisco, USA
Organizer: Sales Dot Two Inc.
After this two-day event, you will probably walk away with new insights and strategies to crush your quota and lead your team to greater success. This conference covers several topics from sales enablement to artificial intelligence, from sales training to negotiation tactics.
Date: 16-18 April 2019
Location: Chicago, USA
Organizer: AA-ISP
This three-day event is dedicated exclusively to sales leadership and supporting roles, and it's one of the largest gatherings of inside sales leaders. It will feature all new presentations from 50+ experts, who will be discussing the key issues and challenges facing inside sales organizations.
Date: 17-18 April 2019
Location: San Francisco, USA
Organizer: TOPO
Spend two days learning from the world's best sales and marketing organizations. With over 60 sessions & workshops organized around six tracks (executive leadership, sales development, sales ops and technology, sales effectiveness, marketing ops and technology, and account-based), you'll learn about the most important topics in revenue.
Date: 23-26 April 2019
Location: Atlanta, USA
Organizer: Outreach
Attracting more than 1200 attendees from across the globe, and featuring a lineup that includes 21 of the world's most respected speakers and trainers, this is an event built for individuals who are looking to reach higher and entire sales teams that want to up-skill, recharge, and gain a decisive competitive advantage.
May 2019
Date: 6-8 May 2019
Location: Austin, USA
Organizer: SiriusDecisions
This summit is all about sales leadership. These three days will cover research proven best practices, innovations, and networking across the B2B space. In 2018 there were five sessions, specifically on sales enablement.
June 2019
Date: 20 June 2018
Location: Atlanta, USA
Organizer: AA-ISP
You will have the opportunity to participate in numerous general sessions, break-out tracts, and hands-on workshops covering today's key digital challenges/trends. Topics include a wide variety of frontline rep and leadership areas including digital and social selling, coaching, prospecting, use of video, sales enablement, leadership best practices, and managing performance, to name just a few.
July 2019
Date: 7-14 July 2019
Location: Orlando, USA
Organizer: Sales Summit
This event is specifically suited as a sales incentive cruise for sales teams. Whether your goal is to reinforce customer loyalty, improve lead generation, increase sales, or drive stronger consumer engagement, it will help attendees enhance their sales efforts.
August 2019
Date: TBA
Location: Vancouver, Canada
Organizer: Boast
Traction is designed to motivate and inspire you to be innovate in your sales approach. The conference brings together founders and leaders from several fast-growing tech companies to share their growth secrets with the participants.
September 2019
Date: 3-6 September 2019
Location: Boston, USA
Organizer: HubSpot
Although it is not a sales enablement conference, INBOUND is great for marketers, salespeople, and customer service professionals who want to learn, be inspired and connect with industry experts and peers. Besides great tips and upcoming sales trends, it offers real-life success stories and plenty of networks opportunities.
Date: TBA
Location: Boston, USA
Organizer: Drift
One day long, high-energy and knowledge-packed sales conference. If you're looking for a highly efficient way to get motivated, learn expert secrets about sales and marketing, and network, consider attending.
Which of these events have you attended last year? And which one do you like the most? Comment below, and share your experience with your fellow sales leaders.