18 Sales Closing Statistics You Need To Know (2019)
by Carl Carell, on March 07, 2019
Closing deals is getting harder every year but you are a hero who wants to close more and more. Learn how your sales closing figures stand against the statistics.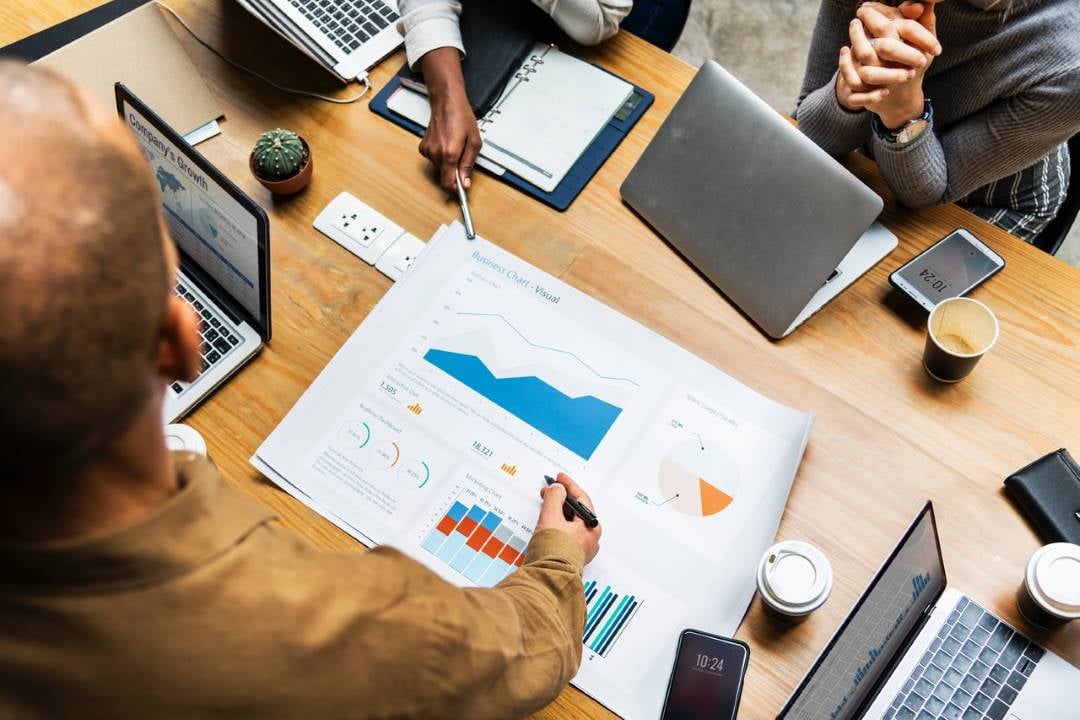 1. Closing Is A Top Priority
Every year, HubSpot publishes the State of Inbound Report full of marketing and sales research data. For the last couple of years, the winner has not changed:

"75% of companies say closing more deals is their top priority" (Hubspot, 2018)
2. Closing Is Very Challenging
Closing is not only a top priority for sales organizations but also a very challenging part of the sales process:

"37% of salespeople say prospecting is the most challenging part of the sales process. After prospecting, reps struggle most with the closing" (Hubspot, 2018)
3. You Hate Low-Price Competitors
One of the reasons closing is very challenging is that you have to compete with your low-price competitors:

"48% of salespeople say competing against low-price competitors is their biggest challenge in closing a deal" (Richardson, 2016)
4. Closing Is Getting Harder
And what's even worse is that it's getting harder and harder every year to close deals:

"30% of salespeople say closing deals has gotten harder compared to 2 to 3 years ago" (Hubspot, 2018)
5. Not All Opportunities Get Closed
The average close rate measures how many opportunities closed during a given period compared to how many new opportunities were created during that same time frame.

"The average close rate across all industries is 19%" (HubSpot, 2019)
6. Less Than Half Of Proposal Are Won
The average win rate is the percentage of opportunities proposed or quoted that you won. As opposed to the close rate, it's based on opportunities that make it to the proposal stage—not all opportunities that enter your pipeline.

"The average win rate – closing a sale after getting the opportunity to offer a proposal or give a quote – is 47%" (Rain Group, 2016)
7. Determines Compensation
Closing is so critical that it determines how much your sales reps will earn:

"63% of sales leaders say 'closed revenue' is the most important metric when determining SDR variable compensation" (Insidesales, 2018)
8. Some Reps Close More
And not all your sales reps are equal. Some close less, and some close—and get paid—more:

"When pursuing a qualified opportunity, 46% of all salespeople close more than half of their potential deals" (Altify, 2014)
9. Reps Love End-Of-Month
To hit their monthly quota and earn their compensation, most of your sales reps work harder at the end of each month:

"Salespeople close 3 times as many deals at the end of the month as during the rest of the month" (HBR, 2017)
10. Ambiverts Close The Best
But still, personality effects how much your sales reps will earn. Ambiverts—people who have a balance of extrovert and introvert features in their personality— are more successful in closing deals.

"Ambiverts achieve 24% more revenue than introverts, and 32% more revenue than extroverts" (Adam Grant, 2013)
11. Trust Required To Close
To close more deals, especially B2B deals with longer sales cycles, your sales team should focus on building trust more than anything else:

"Just 2% of sales close at a first meeting. The other 98% will only buy once a certain level of trust has been built up." (Marketing Donut, 2008)
12. Social Selling Works
There's a direct correlation between closed deals & social selling tactics:

"54% of salespeople track closed deals to engagement on social media" (A Sales Guy, 2012)
13. Collaborate For Big Deals
As the deal size gets bigger, your sales team should focus more on collaborating with other departments within your organization:

"91% of the top-performing sales organizations collaborate across all departments to close big deals." (E Squared, 2017)
14. Close Deals On Tuesdays, Not Fridays
When it comes to closing, not every day of the week is equal. Tuesday is the day reps have the best rate of closing deals. But sales reps tend to lose more opportunities on Fridays than any other day.

"Tuesday's win rate is 14.72% higher than Friday's" (Insidesales, 2017)
15. Marketing Is Still Not Aligned
For the last couple of years, sales enablement has been a hot topic to align marketing and sales. But there's still a long way to go:

"When measuring marketing ROI, 59% of marketers still rely on total lead volume as a top metric. Only 34% of them say the closing rate is their top priority" (Brighttalk, 2015)
16. Marketing Can't Gauge Success
Since it's not their top priority, unfortunately, marketers don't bother gauging how well the sales team close those leads they generated.

"24% of marketers are unable to gauge the conversion success of their lead generation programs (i.e. leads convert to closed-won deals)" (Brighttalk, 2015)
17. Don't Overuse Your Company Name
Before we finish, let's give a couple of tips to increase your closing rates. How often do you use your company name during your sales calls?

"During a sales call, using your company name once or twice has no impact, positive or negative. But when used 4x close rates drop 14%. When used 6x close rates drop 19%" (Gong, 2017)
18. Referrals Rock
Not a big surprise but referrals rock! It is by far the best source of leads. So you might consider improving your referral program today.

"With 3.6%, compared to other channels, leads coming from customer and employee referrals have the highest lead-to-deal conversion rate" (Salesforce, 2014)
How do your figures compare to industry averages? Take action right now and make a decision to change something today! And watch our demo video to see how we can help you improve your sales closing statistics.