Key factors to consider when investing in a proposal management software
by GetAccept, on March 26, 2020
The proposal management software market is to witness a steady expansion from 2020 to 2026. The report from EDI (Empirical Data Insights) among other things includes tracks of the global market competitors, future trends, growth rates, sales, swot analysis, and development plans for forecast year between 2020 to 2026. Request the full report here.
As we will witness a steady expansion on proposal management software, let us identify the key factors when investing in a proposal management software and, why you need a proposal management software in your everyday B2B sales process.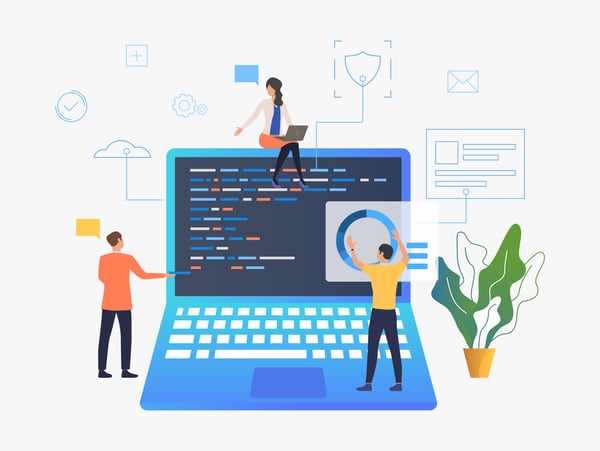 What is a proposal management software?
Proposal management software is a technology-based technique to create, organize, and archive contracts. Processing documents manually is not only time consuming but also risky. This software reduces your costs, improves accountability, and boosts profitability.
In simple terms, these systems change overall business proposal management throughout the entire life cycle of the proposal. Proposal software can be described as a comprehensive solution that helps, streamlines, and automates the process of developing business proposals.
They are many key factors to consider when investing in proposal management software, here are our top 8 key factors that we believe are the most important.
1. The possibility to integrate with your existing tools
2. The ability to create and design your proposal
3. Monitoring proposal progress and tracking tasks
4. Promoting real-time collaboration and follow ups
5. Digital signature - make it easy for your prospects to sign your proposal
6. Collaboration and communication tools like chatbots and video
7. Robust reporting and analytics system
8. Performance evaluation features
Proposal management software is a powerful tool that can help you to build professional proposals. Proposal management software is a must if you want to boost your sales and to see your business grow. It also helps you to create proposals faster, streamline the proposal drafting process, ensures the proposals accuracy and, it frees you from routine work - which will help you to get more time to focus on your next deal.
Also read: Streamline your signing process - get more time to focus on the next deal!
__
GetAccept change and simplifies a seller's processes and allows the digital signing of the agreement to take place on the customer's terms with the seller's control. Read more about our product and how you can streamline your sales processes with sales enablement!
Source: Image, Empirical Data Insights.