GetAccept on boards to the LinkedIn Partner Program
by Mathias Thulin, on October 11, 2017
We are proud to announce that GetAccept has been included in the LinkedIn Partner Program and integrates with the LinkedIn Sales Navigator Application Platform (SNAP)! Now our users can combine the power of GetAccept with LinkedIn Sales Navigator to close even more deals!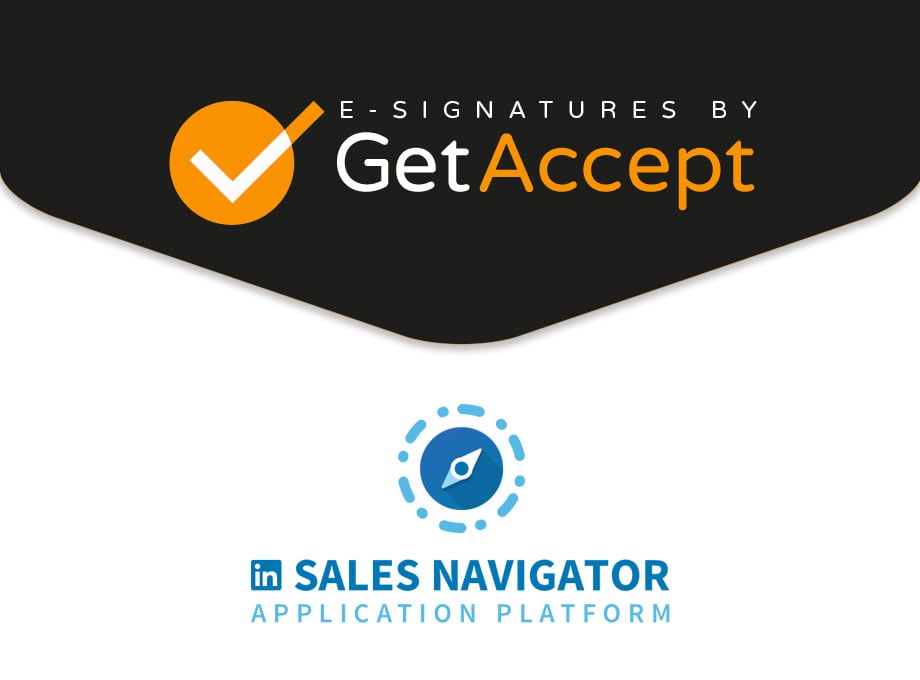 With this integration, we solve many of the daily challenges that all sales reps struggle with at the end of their sales cycle.
The LinkedIn Sales Navigator integration within GetAccept makes it possible to:
Find unknown stakeholders who can influence the buying decision.

Identify commonalities between you and your prospect to use as conversation starters in the Live-Chat.

Build trust with prospects by referring to common connections before sending your next sales document.
All these crucial features are now conveniently integrated to the GetAccept workflow and available today for all GetAccept users!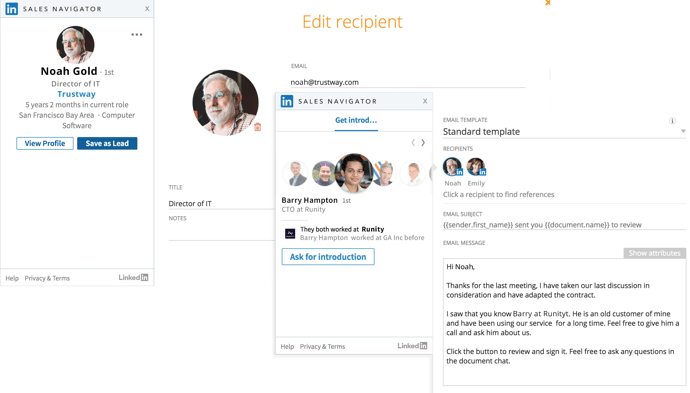 Match recipient to LinkedIn profiles and find related references with a click.
eSign your Documents with your LinkedIn Profile
Historically, businesses have used ink and paper to collect signatures. For about a decade, it's been possible to use digital handwritten signatures to simplify the signing process. However, with today's ever evolving digital landscape, including new devices and work environments, it has become even more essential for companies to adapt to modern methods of doing business.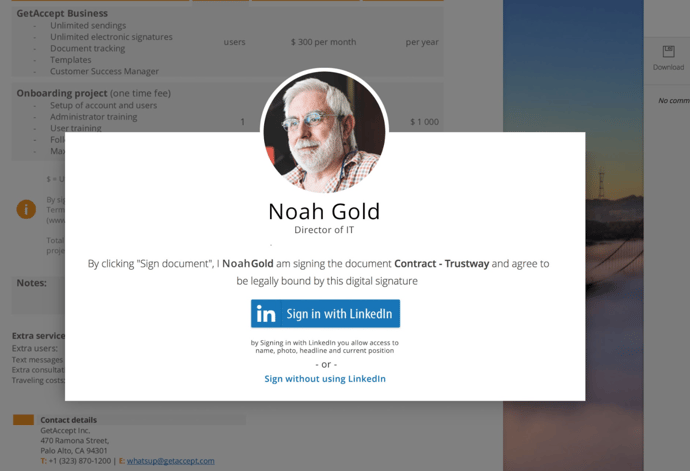 Let the recipient eSign the document with their LinkedIn profile
"We are proud to announce that GetAccept integrates with LinkedIn to enhance the eSigning experience by gaining access to additional insights on your counter-party." says Samir Smajic, Co-founder and CEO.
Fast, Simple, and Secure eSignatures with our new LinkedIn Sales Navigator integration is available today!