4 reasons why CRM system integrations can be your greatest asset
by GetAccept, on March 11, 2020
If your company is using several different subsystems, connecting them all into one, without losing valuable data or information along the way, will result in a more streamlined process - which will ultimately help you beat the competition.
The value of a CRM system integration
Customer Relationship Management systems are probably the oldest system in the book. One could argue that it has been the heart of businesses for for as long as business has been around. What is, perhaps, innovative are the recent years' technology add-ons, which makes your CRM a hundred times more flexible, and provides a 360 overview of your business. There are several things that you can look out for to maximize the effectivity of your CRM.
1. Understand the customer journey
Use CRM software that helps your company understand your customer journey in a better way. Data from CRM system integrations can offer valuable insights. When you can understand your customers in a better way, there are several advantages to offer, like having a better understanding of your customers requirements, and your ability to fulfil them. Using an effective CRM system integration in your organisation, offers you a strategic edge over your competitors because it also enhances the efficiency of your marketing efforts.
2. Streamlined organisational processes
CRM system integrations can assist with automation, and streamline different aspects of your business. Having the right information about your customers is essential to organize your internal processes. Every interaction with a potential customers should be noted. This will enhance the effectiveness of your customer satisfaction efforts.
3. Enhanced profitability
Customer retention is a vital part of every business plan. CRM system integrations can help you build and maintain relationships active, without having to always do it manually. In the same way, CRM system integrations can also help build new customer relationships, and open up for new sales opportunities.
4. Boost brand image
It is no secret that having a loyal customer base is essential for the success of a business. An effective CRM system integration will help you establish a strong brand presens with existing customers. By sustaining relationships long-term, customers become loyal with your brand. It not only helps your business in the present, but also secures its future. A loyal customer base boosts your brand recognition.
All in all, the importance of a robust CRM system integration cannot be overstated. We all know the risks that software fatigue can have on sales reps, so we brought GetAccept right into your CRM. Read the top 5 reasons to integrate GetAccept with your CRM here!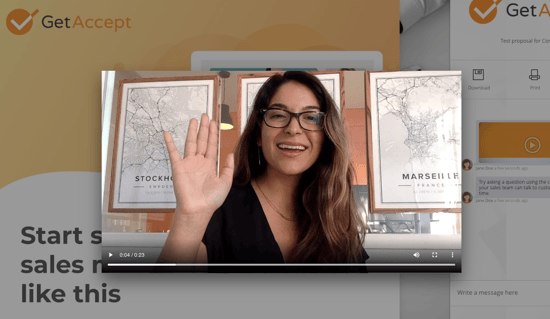 __
GetAccept changes and simplifies a seller's processes and allows the digital signing of the agreement to take place on the customer's terms with the seller's control. Read more about our product and how you can streamline your sales processes with sales enablement.